Putting the control in your hands
Keeping your website fresh and current is the key to its success and there is no one that knows your business and its customers better than you!
Our powerful, responsive and, to be honest, great looking Content Management System (CMS) gives you the flexibility you need to be able to add, edit and remove pages and content from your website at the click of a button.
You don't need to have any coding knowledge so don't worry, it's so simple to use!
"Giving you control over your content keeps your website fresh, current and working for you"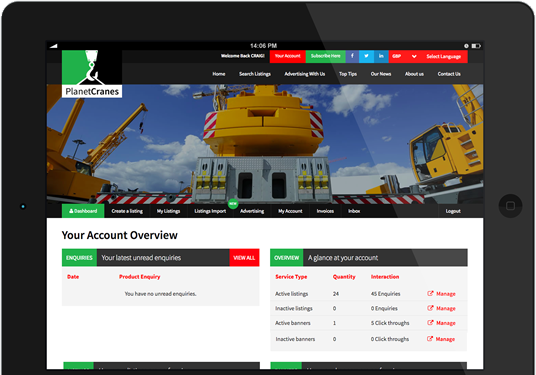 Manage your own content
Whether you're a photographer and simply need to upload new images to your portfolio, or you require a fully versatile ecommerce solution, our CMS give you the control you need to quickly and efficiently update your portfolio, blog, products, add and remove pages or manage orders and customers.
All Content Management Systems require an individual login for each user and are hosted on an SSL secure domain name (basically increasing the security and minimising the likelyhood of unwanted access).
Get in Touch
Dedicated training & support
With over 16 years in the business and many of our clients still with us from the start, we know the importance of being on hand when you need us most.
Not only will we provide user friendly training on all aspects of your new Content Management System, but our team will be on hand should you need help with any of the functionality or to make new developments to keep in line with your evolving business and marketplace.
"Supporting you through comprehensive training gives you the confidence to push forward"